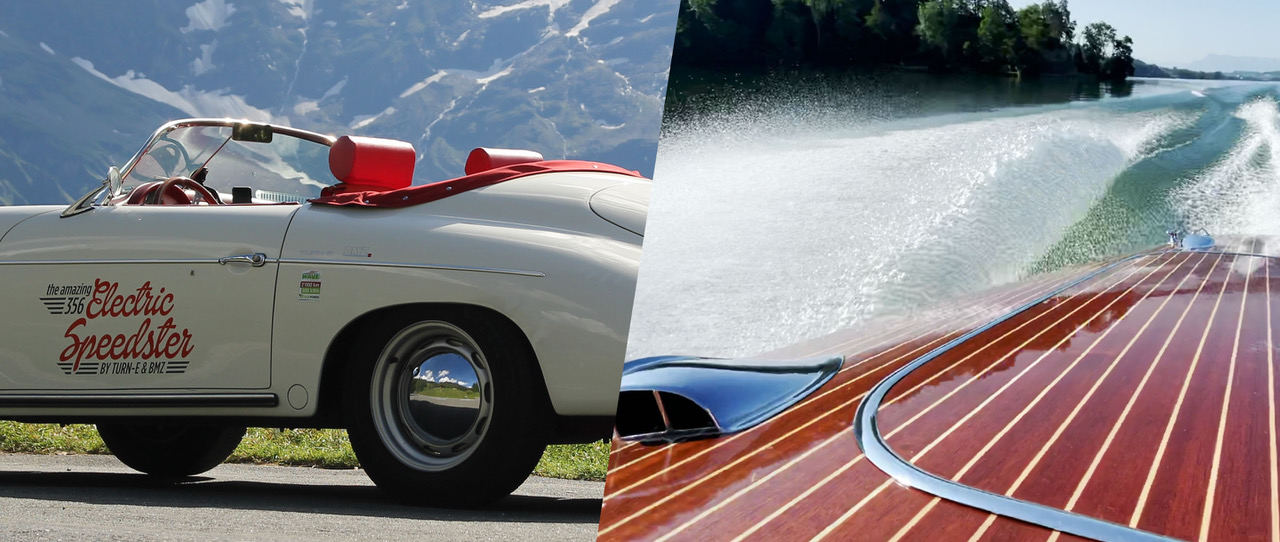 TURN-Electric – just do it!
TURN-E is the abbreviation of TURN-ELECTRIC, which is the baseline and spirit of the company. Recycle-Reuse – That's the 21st century. Vintage cars and boats meet modern drive technology. Circular economy is following nature's design. Nature is forever. As for the electric drive – you have to feel it to believe it. Experience raw power, acceleration, wind, waves, the street…
With a broad smile on your face, you'll ask yourself, now why didn't I TURN-Electric sooner!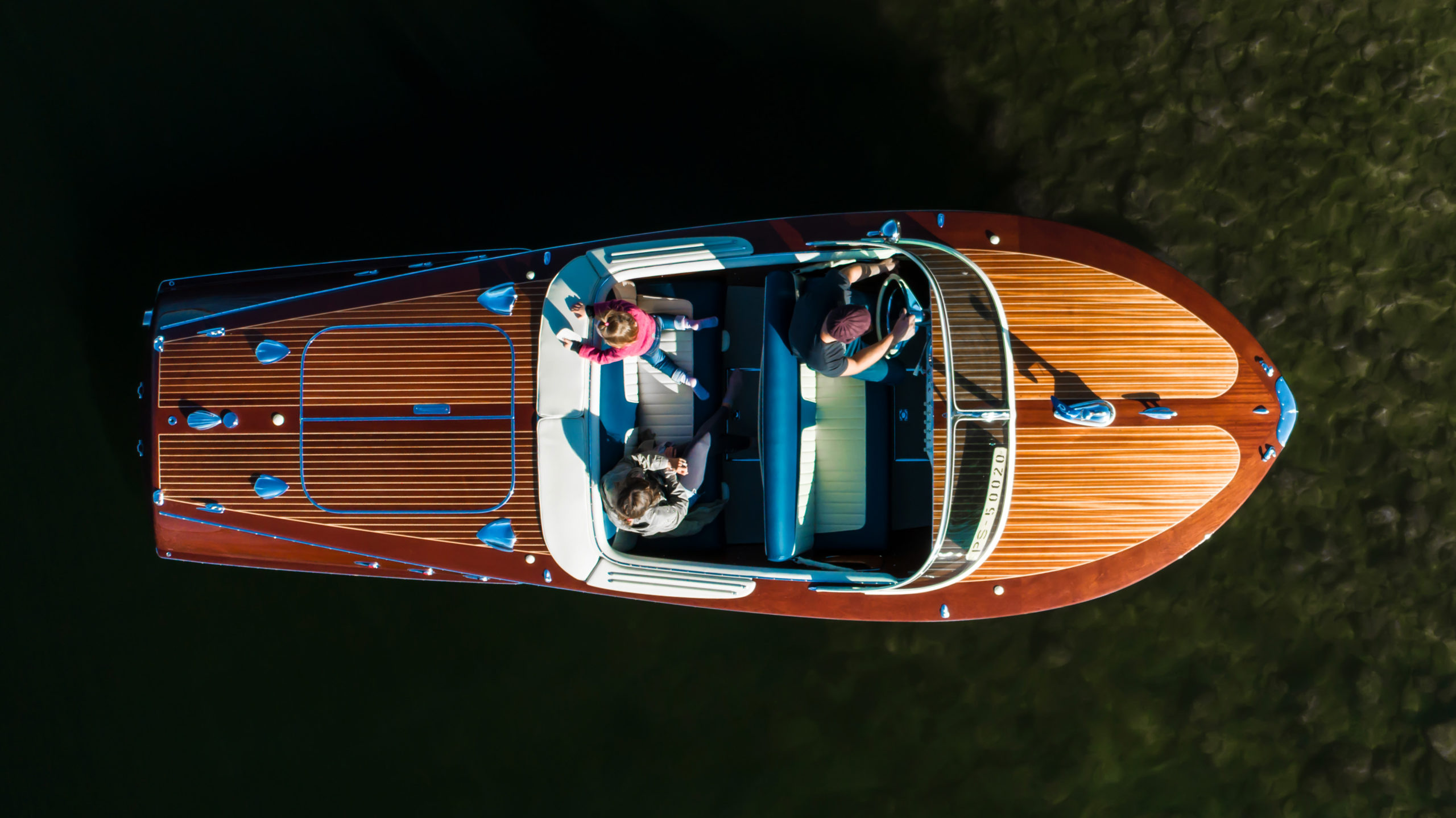 ARISTON – Legacy, the next Step
To create the RIVA brand Carlo Riva revolutionized the way wooden boats were built. Up-to-date technology of the time was used to make it happen. American made V8 motors propelled the boats to new levels of performance. What would Carlo Riva use today as the paradigm shift to electric drive is in full swing? We believe he would stay true to his creativity and embrace new technology to make his boats even better. The Ariston electric is the attempt to do just that. Take the legacy to the next step. > Get in contact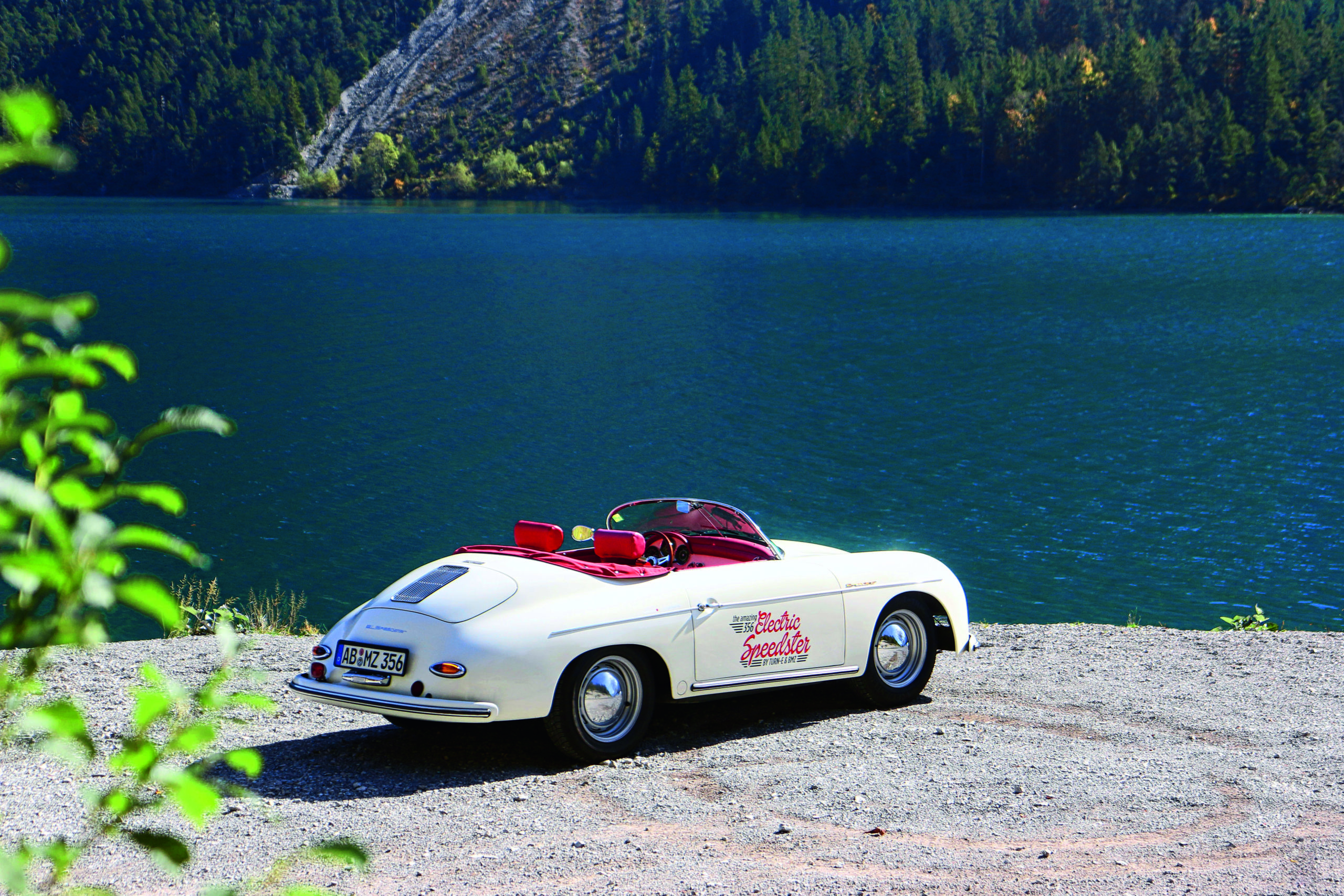 The amazing 356 Electric Speedster
An automobile in style – iconic piece of auto history. An electric drive train that leaves no questions asked, extends the life of cars we long to see on the road again. Handling so easy it can be your daily driver once more. Highly efficient, compact and very powerful. > Get in contact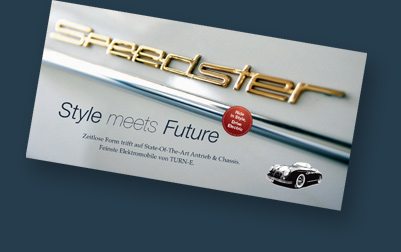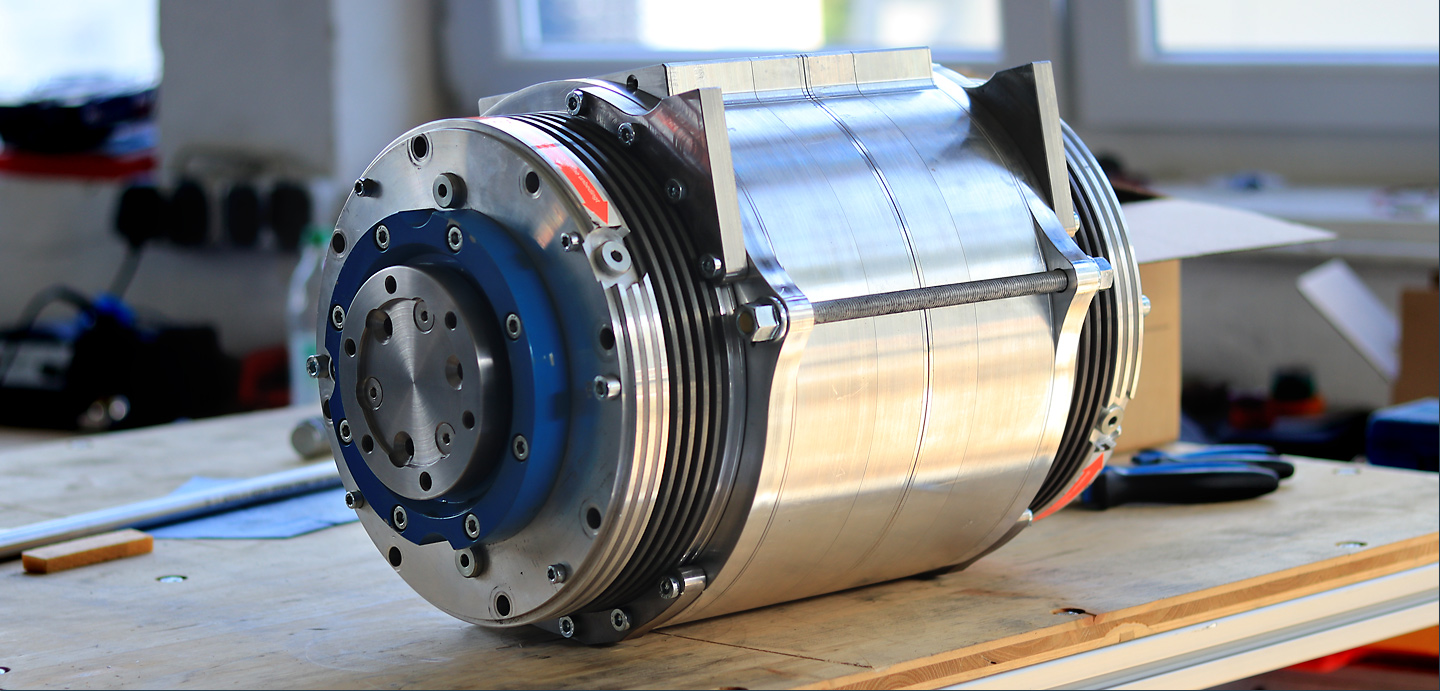 Dual Motor Power Pack
Super compact Dual Drive Unit. 350kW, 700Nm. By varying the ratio of the planetary gearboxes we can drive anything from truck to sports car. 2/4 wheel drive or transaxle. > Get in contact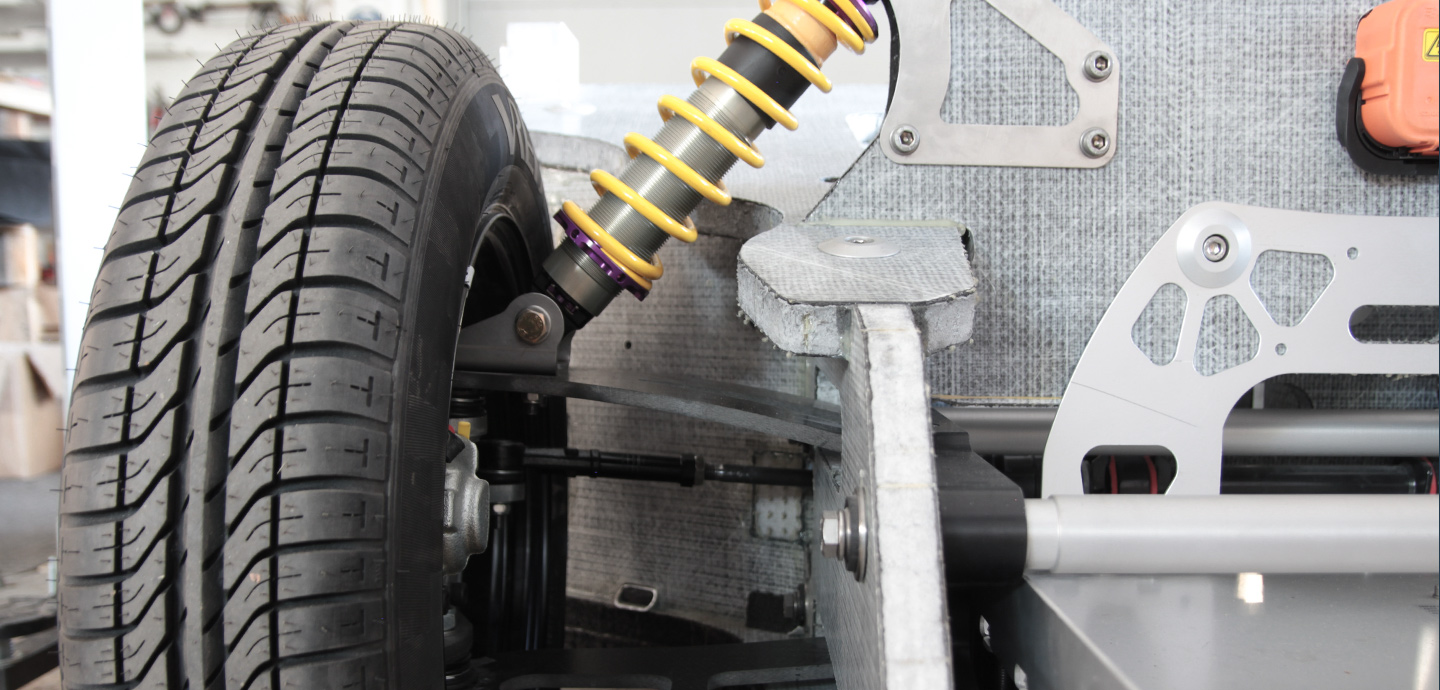 Lightweight Composite Chassis
Cars have been made from steel and aluminium for over 100 years. Its time to think of new ways to speed up production and reduce the costs. As proof of concept we built a prototype of a composite light weight chassis with no tooling required. This one is for a 356 Speedster replica, but any vehicle especially commercial ones are a perfect application too.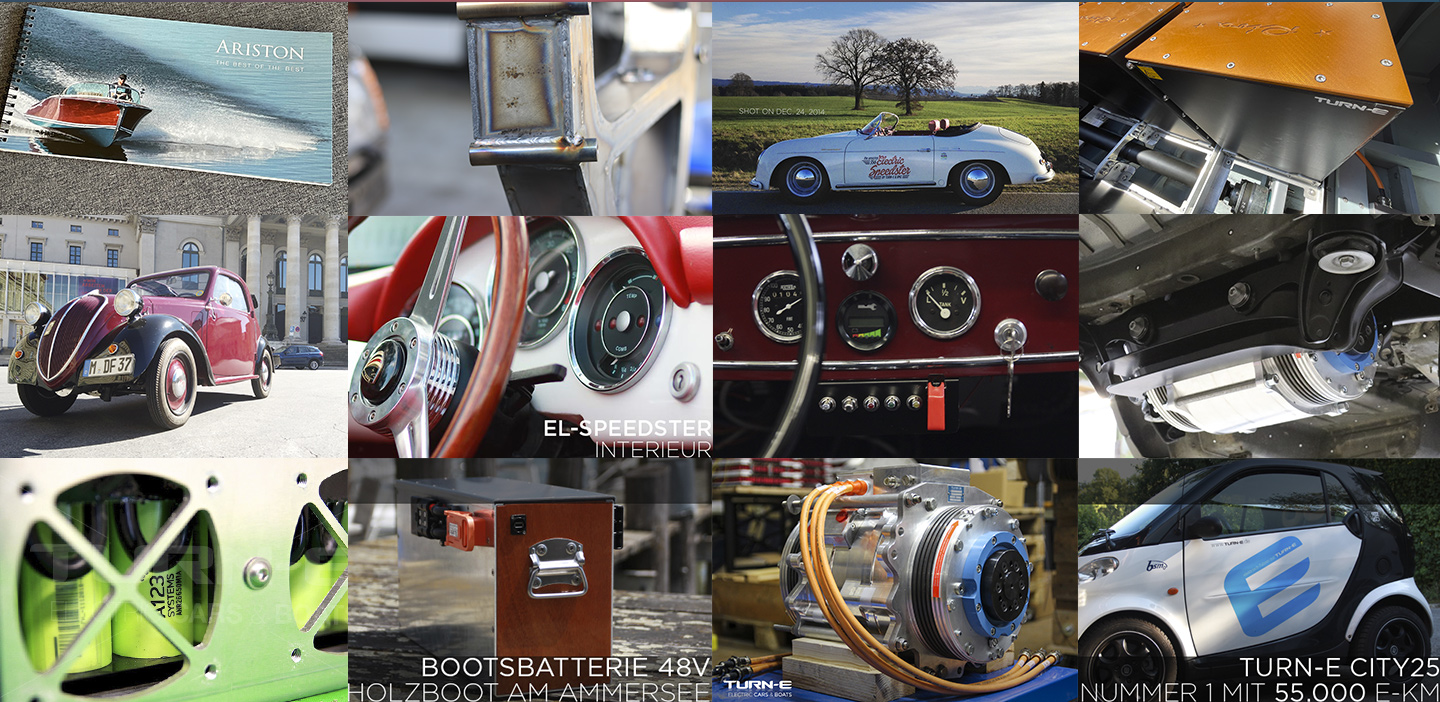 Consulting
Since we started out in 2009 converting Smart ForTwo cars, we learned a lot on the journey. The fun part really is to stay hungry and curious. We question the status quo of electric cars, boats, energy production and storage. We also offer advisory service and consultancy to others so they can turn their ideas electric too.
> Get in contact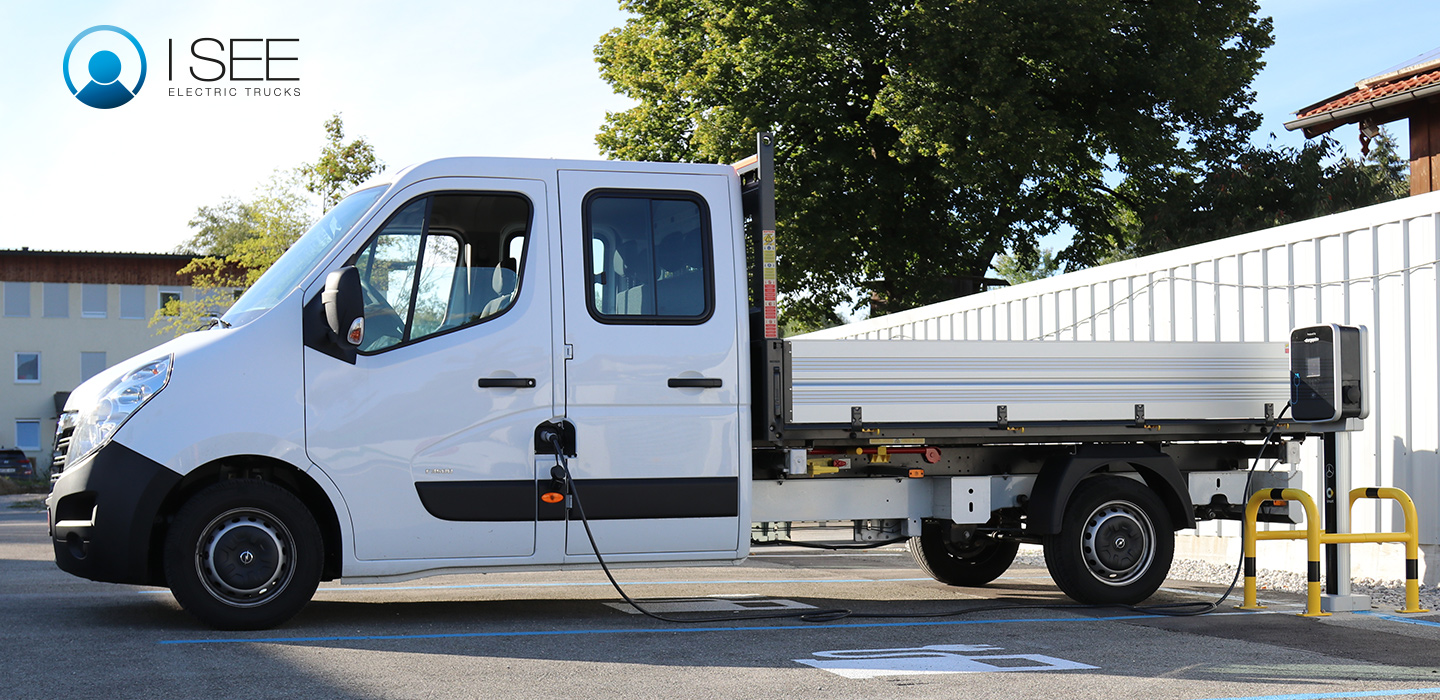 I SEE Electric Trucks
In 2017 TURN-E became the founding member of I SEE Electric Trucks with the goal to apply our expertise with prototypes and battery design to commercial vehicles. The first car was a Sprinter with 280km of real world range. In 2018 I SEE started a close collaboration with Opel. Based on the Movano/Master/NV400 chassis we convert single and crew cabin for municipalities, medical compounds, logistics companies and film industry. > Get in contact

TURN-E is located in Munich-Bavaria with a workshop 40km to the west on Lake Ammersee.